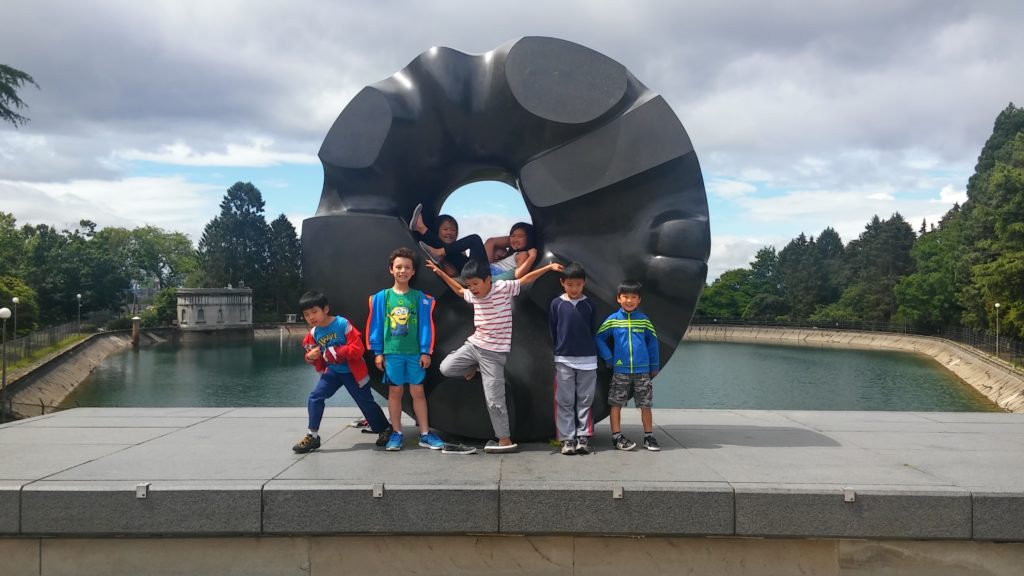 Summer Camps
Summer Registration Is Now Open!
Eligibility
Ages 5 and up.
Requirements
Participants must bring their own lunches and snacks. Face coverings are required.
This year, we are splitting camp into two parts: mornings and afternoons. You may sign up for either, or both, depending on your needs.
Mornings:
Happy Bits Boot Camp: A little bit goes a long way.
Healthy Habits | Happy Life
This summer, Ms. Alicia will be offering a 5-week boot camp program to promote healthy habits, mindfulness, self-confidence, self-care, goal setting, and life skills.
Afternoons:
Afternoons will include park trips, local field trips, science and art projects, activities, games, and taekwondo class for those enrolled.
Fridays:
Fridays will be reserved for full-day field trips, including a full day biking trip through the Snoqualmie Tunnel.
Sample Schedule
8:40am - 9:00am: Drop Off
9:00am - 12:30pm: Happy Bits Boot Camp
12:30pm - 1:00pm: Lunch/Pickup and Drop Off
2:00pm - 3:00pm: Field Trip/Park/Activity
3:00pm - 4:00pm: Taekwondo/ Educational Activity
4:00pm - 5:00pm: Taekwondo/Free Time/Pick Up
Price
Full time attendance will be $300 per week, and there is a 10% discount for siblings.
Morning Half Day: $35
Afternoon Half Day: $25
Single Full Day: $60